Quooker Pro3 Tank
Quooker's energy-efficient patented tanks. High-vacuum insulation and constant temperature of 110°.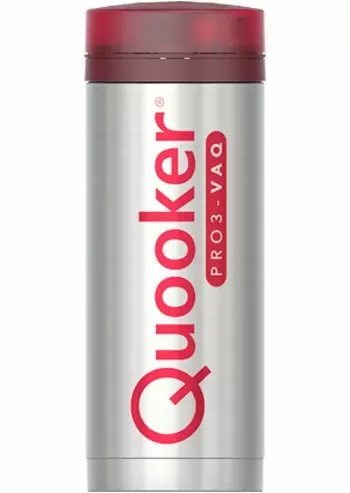 Provides 3 litres of instant boiling water.
Quooker PRO3 tanks sit neatly under your kitchen sink, providing instant 100°C boiling water on demand. The 3-litre volume of the PRO3* will suit the majority of households.
Tank height: 42 cm

Tank diameter: 15 cm
Total height requirement: 45 cm
Volume 100°C: 3 litres
Heating up time: 10 minutes**
Standby power consumption: 10 W (3 pence per day)
Energy label: none***
Mounting bracket available: yes
NB: Please note that the tanks cannot be purchased separately, but are only available with the taps
Enquire Now
* PRO3 and PRO7 tanks only produce boiling water.
** These values are averages.
*** The EU has no energy label guideline for boiling water tanks. However, these tanks are equally economical.
Note: If your hot water pressure is less than 2-bar you will need to select the Quooker Combi tank.