Quooker Combi Tank
Provides 7 litres of instant boiling water or 15 litres of hot water (60°C) all from a cold feed.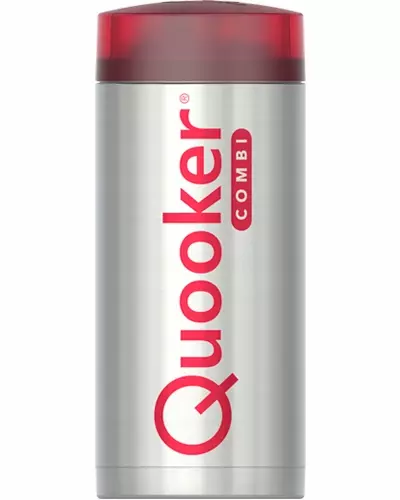 A-rated energy efficient hot and boiling water for the kitchen
No more waiting for the hot water with the Quooker COMBI. Furthermore, it is the first 'boiler' with high-vacuum insulation. This makes it the most energy-efficient hot and boiling water provision for the kitchen.
Tank height: 47 cm

Tank diameter: 20 cm
Total height requirement: 50 cm
Volume 100°C: 7 litres
Volume 60°C: 15 litres*
Volume 40°C: 27 litres*
Heating up time: 20 minutes*
Standby power consumption: 10 W (3 pence per day)
Energy label: A
Mounting bracket available: yes
Enquire Now
* These values are averages.
Note: If your hot water pressure is less than 2-bar you will need to select the Quooker Combi tank.