What is reverse osmosis?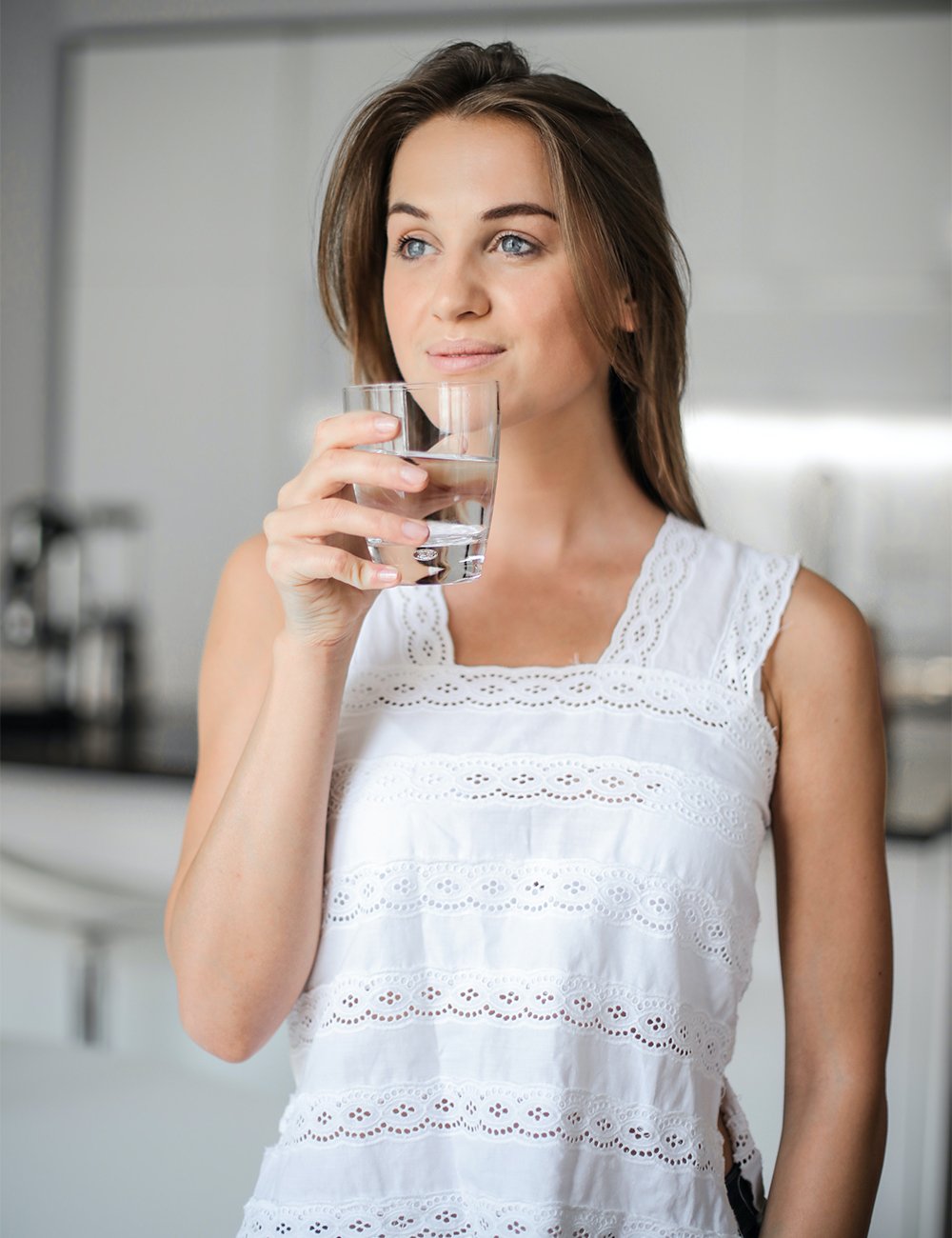 Reverse osmosis water purification often referred to as RO, is the purest form of drinking water. The next level up from RO water is distillation, which is not recommended for drinking water.
RO water is where the final finished water that is supplied is totally clean water, without any impurities, and is 100% safe to drink.
From time to time, the question comes up whether by removing minerals from our drinking water, we are causing detriment to our health.
It is reported that we get so few minerals from our drinking water that we would have to drink typically 30 L of water per day for those minerals to be adequate. We get most of the mineral content from what we eat and supplements, when taken.
One thing I have noted is that a high number of doctors and dentists on our customer base tend to have RO systems installed.
What is reverse osmosis remove?
Reverse osmosis removed typically 98% of all impurities but can be as high as 99.9% in more specialist conditions, such as dentists, medical, window cleaning and laboratories.
The RO system rejects the contaminants we don't want in our water supply by rejecting those to the drain.
In a typical domestic home, here is what RO will remove: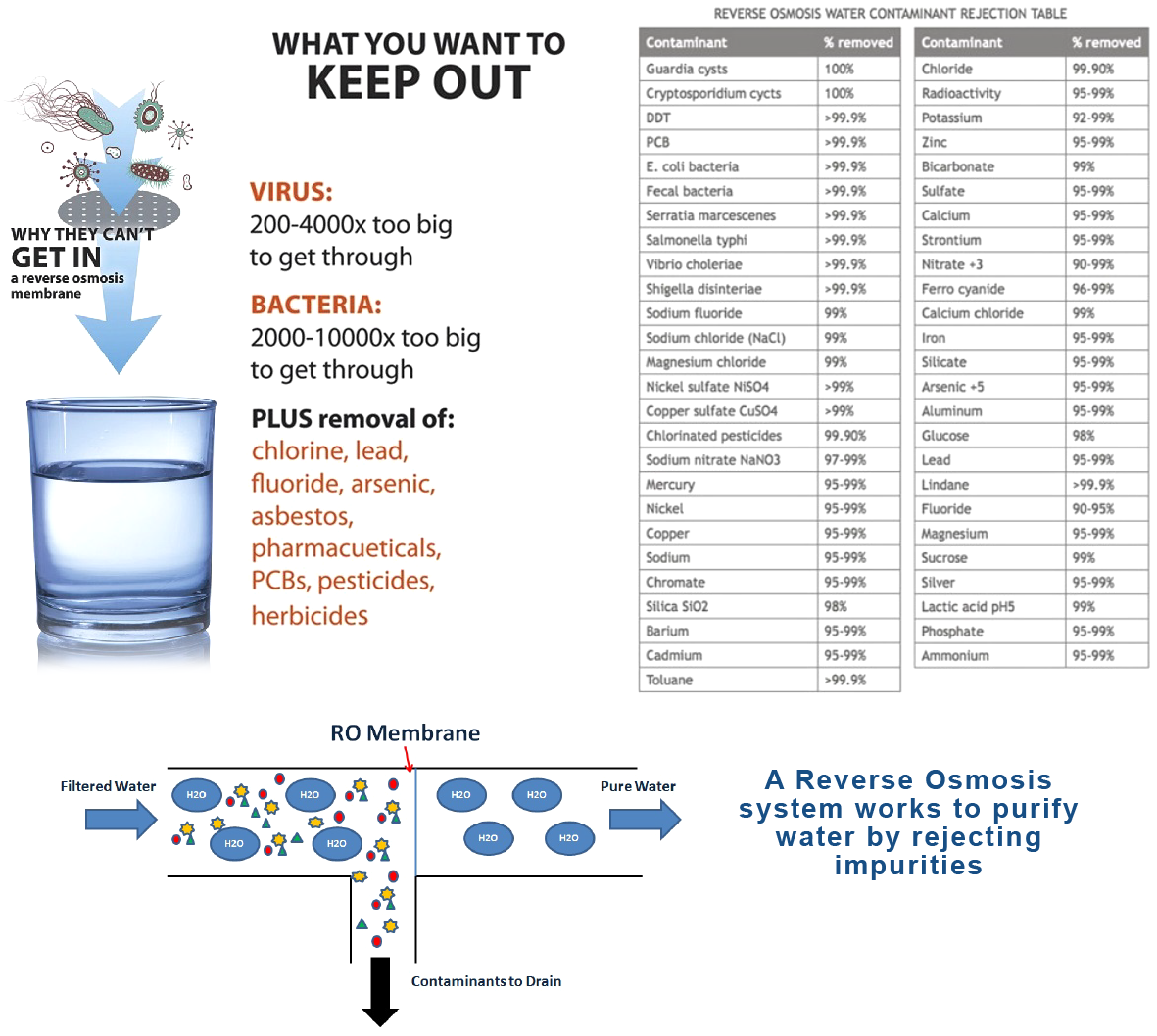 Let's tell you more about the filters and running costs
An RO System consists of multiple pre-filters (shown as 1, 2 and 3 in the image below), which are needed to filter out sediment and chlorine, which in turn protects the membrane (shown as number 4 below).
The membrane is what does all the work, and it's also the most expensive filter to replace.
So, the best way to protect the membrane is to ensure your RO filter is installed on softened water. A membrane of an RO system installed on hard water will typically last 3 years, whereas a membrane of a RO installed on softened water will last typically 10 years!
Some RO systems have only three filters (shown as 1,4, and 5 in the image below), but some have five filters. On the cheaper priced RO systems, typically speaking, the more filters, the better the water quality. But be warned, more filters mean higher filter replacement costs each year.
Strangely enough, on premium models, it works the other way around:
They typically have a better quality filter and have just three filters
LOWER RUNNING COSTS
Worth considering: Read our notes below about remineralising filters!
Here is how a typical domestic RO system works: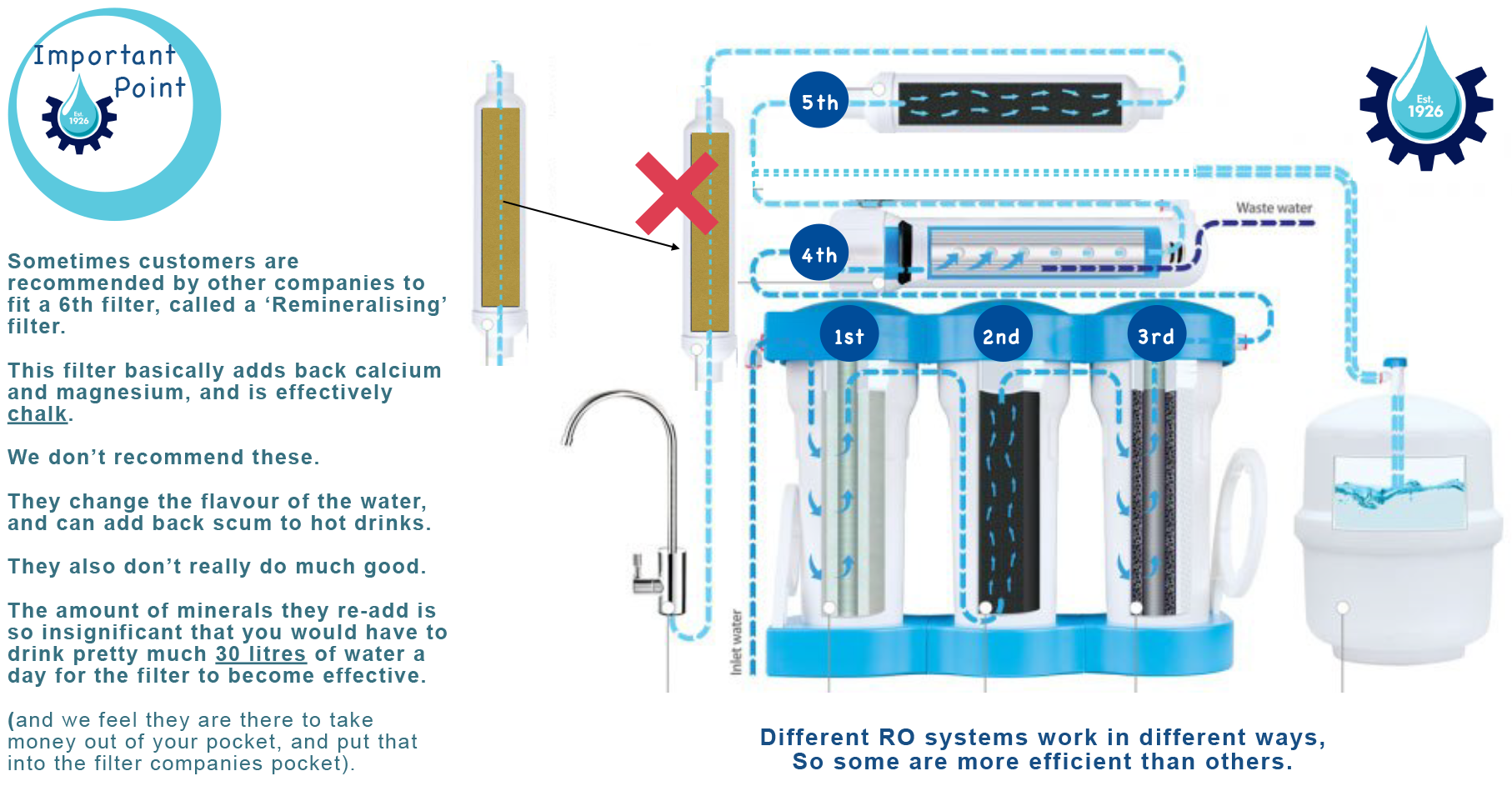 Water Purifier System Range
The budget domestic water purifiers
These small, low-volume budget reverse osmosis systems are available in simple 3-stage, 4-stage or 5-stage systems, depending on the preference of the final water quality.
The upside of these budget RO systems is that they are cheaper to purchase. The downside, however, is they are heavier on water usage.
For every 1L of pure water produced, they will typically eject 6 litres of water down the drain in the warmer summer months, but as much as 12 litres of water per 1L pure water produced in the winter months.
High-efficiency domestic water purifiers