Water Softener Installation Kits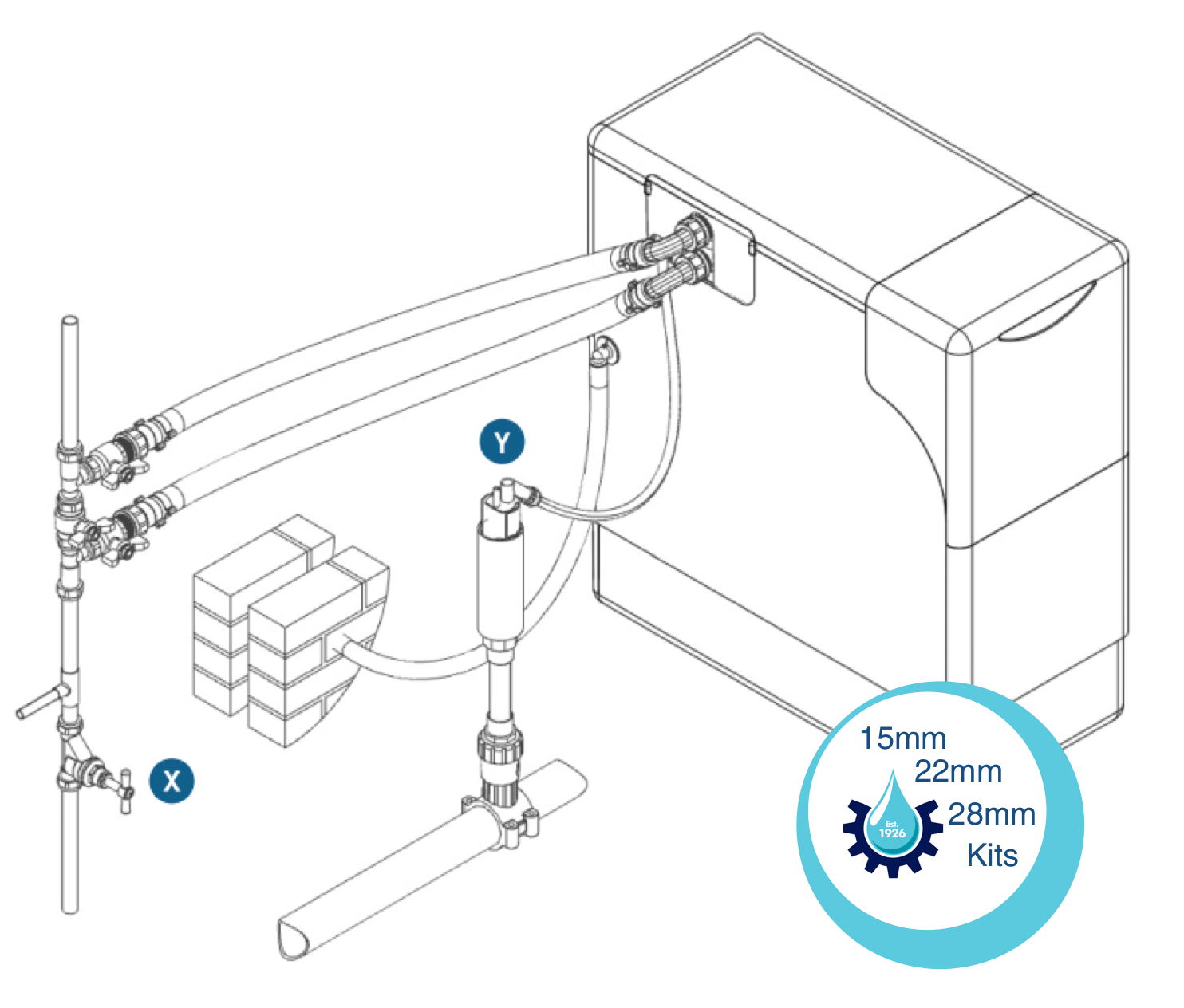 If you're planning on installing your own water softener, then you'll be looking for the right installation kit to ensure you get the best flow rates.
First and foremost, a bit of the science…
When choosing your installation kit, it is best to base it on your hot water system, and not necessarily on the size of your incoming water main. For example, if you have a loft tank, and are planning to keep your traditional gravity-fed system, then 15mm installation kit will be perfect.
However, if you have a combination boiler or unvented hot water cylinder, you would always opt for a minimum of a 22mm installation kit, and sometimes even a 28mm installation kit. If your water main is, however, 15mm, as is so often the case in older properties, don't fall into the trap of choosing a smaller kit.
You never want to place yourself in a position where your hot water system is damaged because it is starving for water.
A good Rule of Thumb that can't see you make the wrong move is… if in doubt, go larger!