James Morris (Jay)
Installation & Service Engineer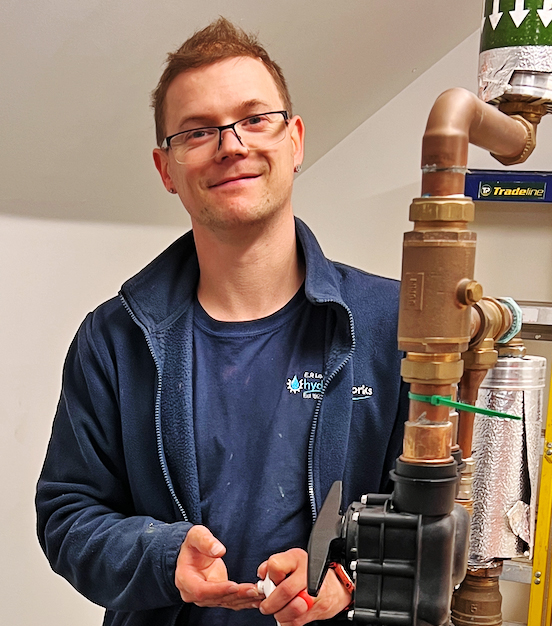 I came to Hydroworks from the NHS hospital in Ashford where I was employed as a maintenance technician, and I am a fully qualified plumber.
When Laurence first approached me for this role, he said he was looking for somebody who wanted more than just to be an engineer. He told me that the company was going places and in order for it to achieve that growth, it needed a really strong team of people who believed in themselves and their ability to affect their future.
From the start, Laurence has made it very clear to me that I have a great future ahead and we are already talking about what that feature might look like.
For the last 11 years, I've been in the army reserves, 8 of which were in the Royal Electrical and Mechanical Engineers (REME) where I was employed as a vehicle mechanic. Almost 3 years ago, I chose to transfer to the Royal Army Medical Corps (RAMC) and decided to become a combat medical technician (CMT).
During my time in the army reserves, I've been lucky enough to travel to some really nice places and they do some amazing things including the six-month operational tour of Afghanistan with the regular army which I spent six months prior with them out in Germany. I've also spent a month in Kenya, two weeks in Cyprus and I spent a month and a half at the 2012 London Olympics.
I'm very pleased to be working for a company that not only supports but also encourages giving back. I know in these uncertain trading times it can be hard for a small business to take on this type of employee with commitments that a reservist has, and I am in turn equally committed to making their investment in me a mutual benefit.