A water softener will pay for itself in around three years through savings.
The savings you can make are quite substantial, and not only will your water softener pay for itself within three years typically, but it will keep on saving you money, year after year after year. If you choose your softener well, your softener should last you 20–25 years.
The main ways that a water softener saves you money are;
Reduction in usage of cleaning products, washing powder, dishwasher salt and descaling products
Reduction in usage of soap, shower gel, shampoo and conditioner
Dry skin products may no longer be needed
Reduced energy usage when appliances don't have limescale on their heating elements, including boilers
Boilers, washing machines and other appliances that heat water last longer and require fewer repairs.
These can add up to substantial savings.
Hydroworks is a platinum dealer and installer of Harvey Minimax Softeners and commercial water softeners
Our job at Hydroworks is to give you our very best advice, to help you choose the right softener for you, your budget and your home. Of the several dozen available on the market that all look the same and promise to do the same, most will just let you down. But, if you get it right, have a look below at the type of savings you can make.
Savings can add up
Firstly, look at how the cost savings can add up.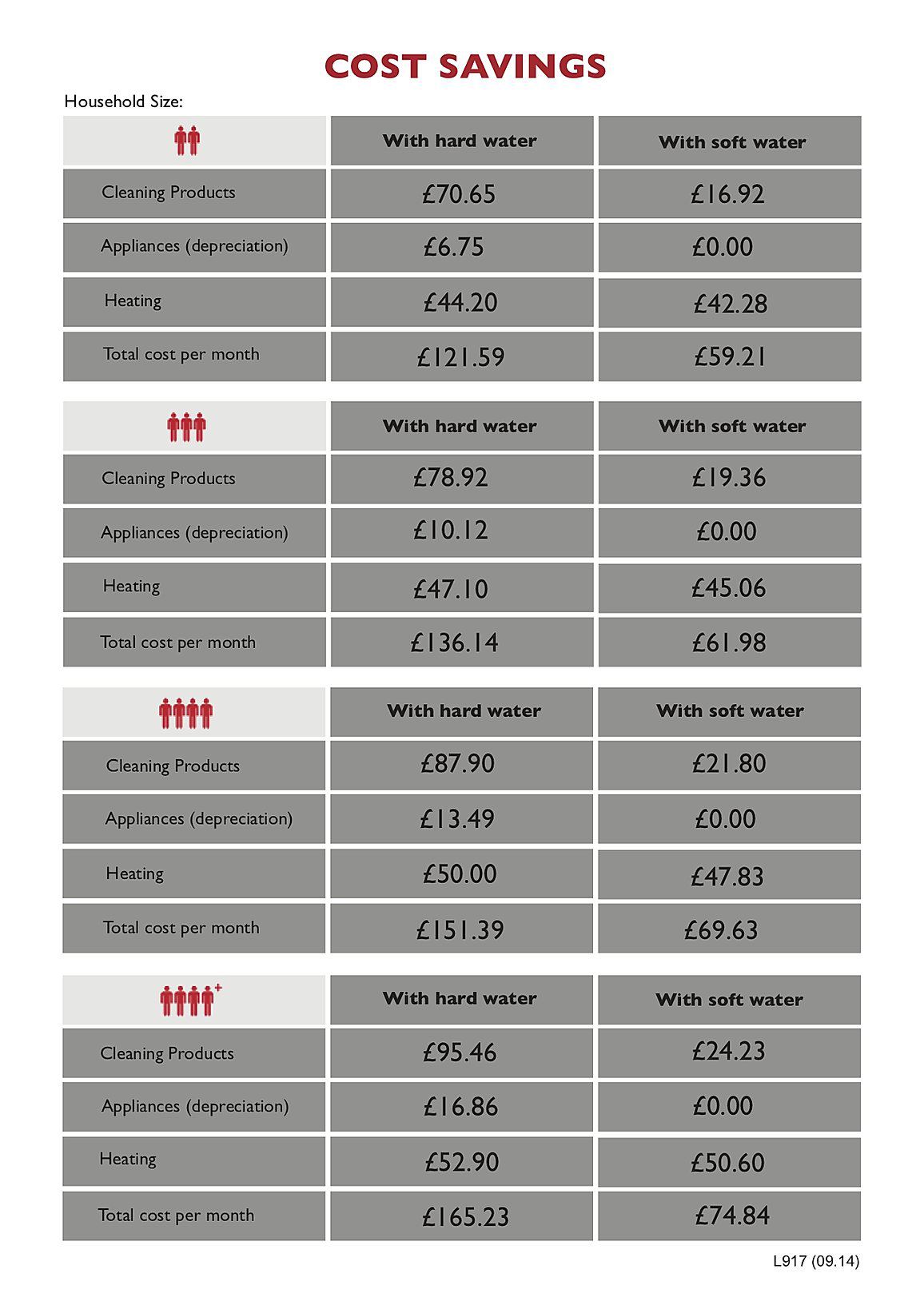 Save money with your washing machine.
The following photo compares washing powder consumption in hard and soft water areas (left to right):
Amount of washing powder needed in a hard water area = 180ml (blue scoop and adjacent clear glass bottle)
Amount of washing powder in a naturally soft water area = 120 ml (middle bottle)
Amount of washing powder in completely softened water = just 25ml (bottle on the right-hand side)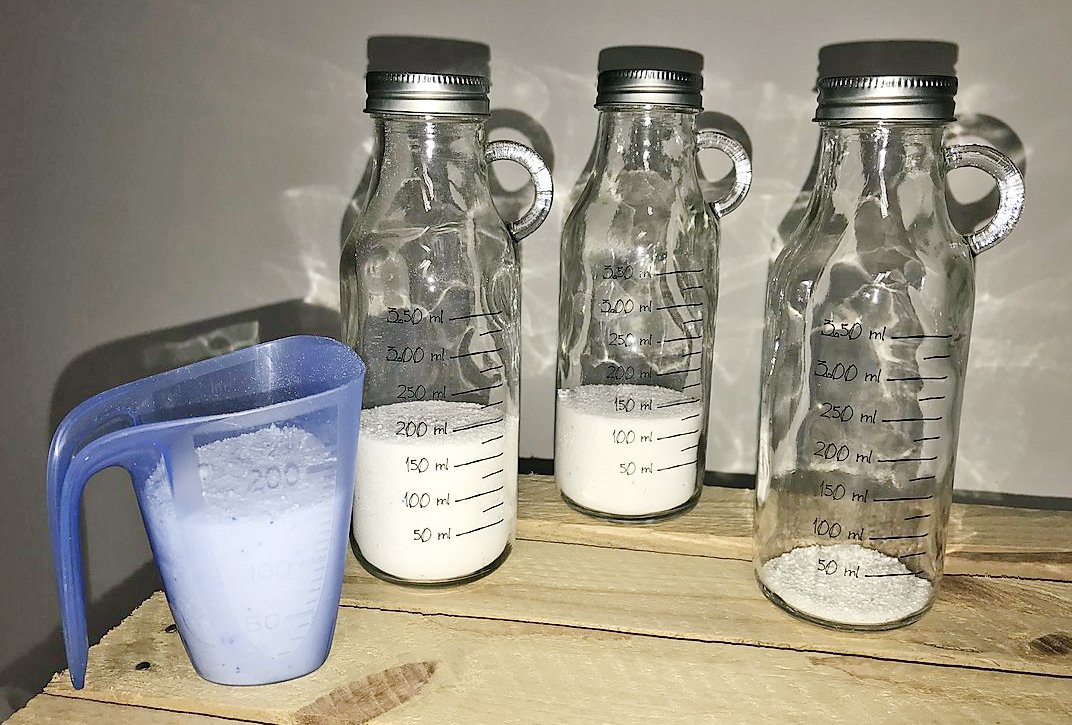 A water softener is the only domestic appliance that will pay for itself.