How to bypass your water softener
Step 1: Identify your water softener bypass valve
Every softener installation has a bypass valve. It allows the water coming into your home to "bypass" the softener should you have a problem.
Follow the hoses from the water softener to the point where they join the main copper pipes. This is where the bypass set is located.
There will be three valves here, and depending on the age of your softener, and who installed it, they could possibly look anything like the following:
Once you have located the valves, you'll need to turn all three valves ¼ turn in order to isolate the water supply and also turn the water on so that you have a hard water supply to keep water flowing into your property in the meantime.
If you have an electric water softener, now that your water softener is bypassed, you can now safely turn your water softener off at the electrical mains socket if you wish to.
This may help: A typical water softener installation
This is what your water softener installation might look like.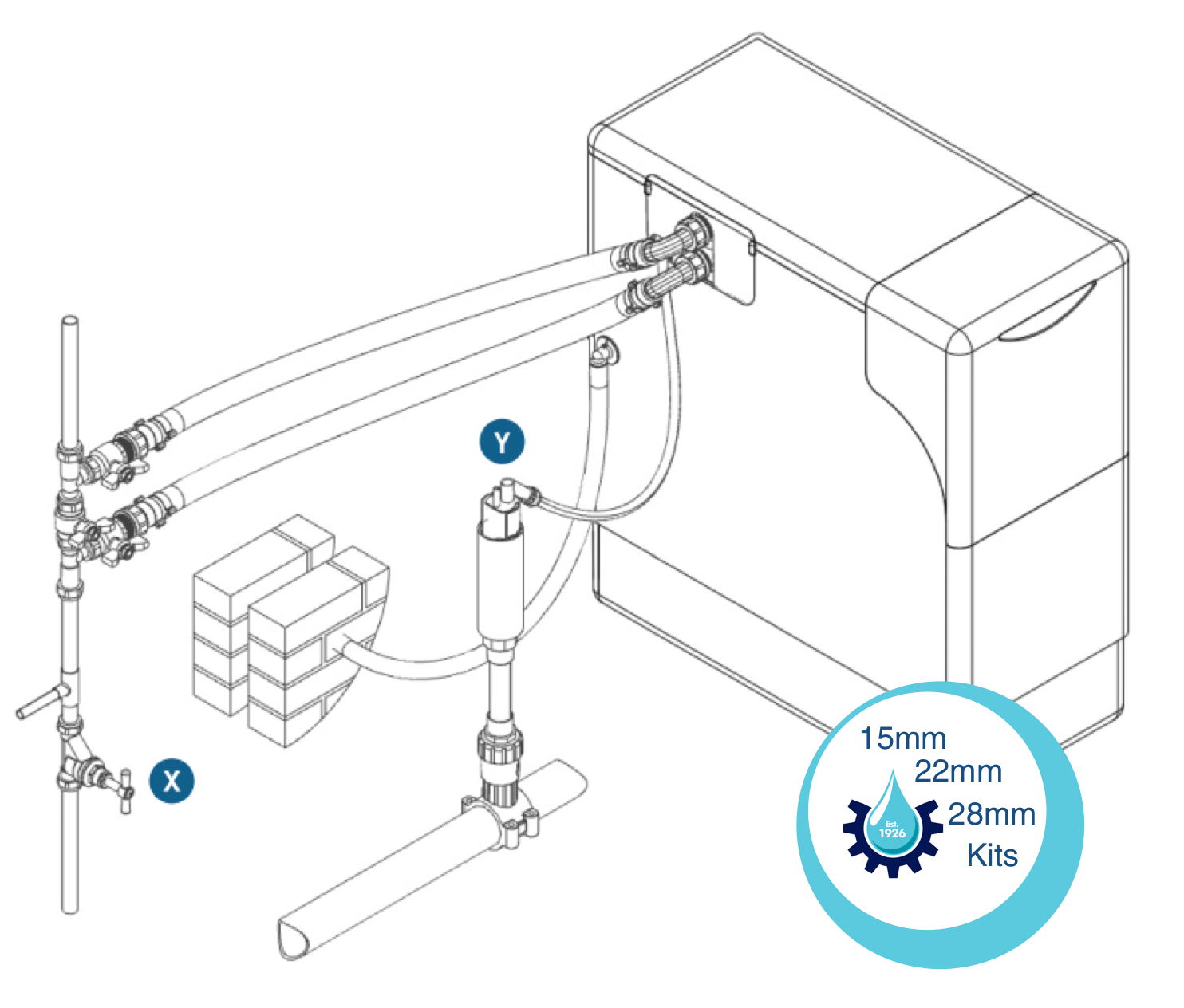 Step 2: Bypass your water softener
This is how you go about bypassing your water softener.