Minimax Big Blue - Made by Harvey Water Softeners
Perfect for the commercial sector.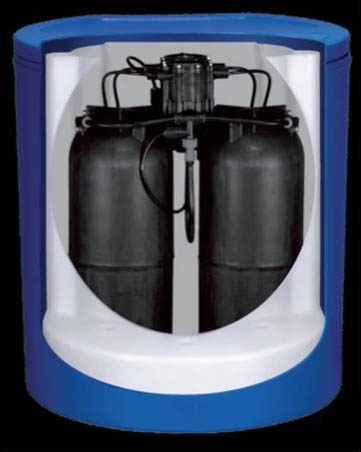 The Minimax Big Blue is very popular with large homes up to six bathrooms, plus hotels, launderettes and factories. The Big Blue is the ultimate non-electric high capacity softener and is exceptionally versatile.
It can either be installed on its own making it ideal for very large family homes or as two or more Big Blue softeners coupled together to give greater flow rates which makes it perfect for larger hotels and care homes and is very popular in the launderette trade. The Big Blue has a large, sturdy cabinet with a wide salt opening and holds 65kg of tablet salt, requiring infrequent refilling. Moreover, its efficiency and design mean that it can produce a whopping 10,000 litres of water a day at 300ppm of hardness.
The Minimax Big Blue surpasses many commercial softeners in the quality of continuous softened water! As a change-over from an older commercial water softener, one of the most common things we hear from customers is that it is exceptionally salt efficient.
You can see photos of recent installations of this softener here in our Inspiration Gallery.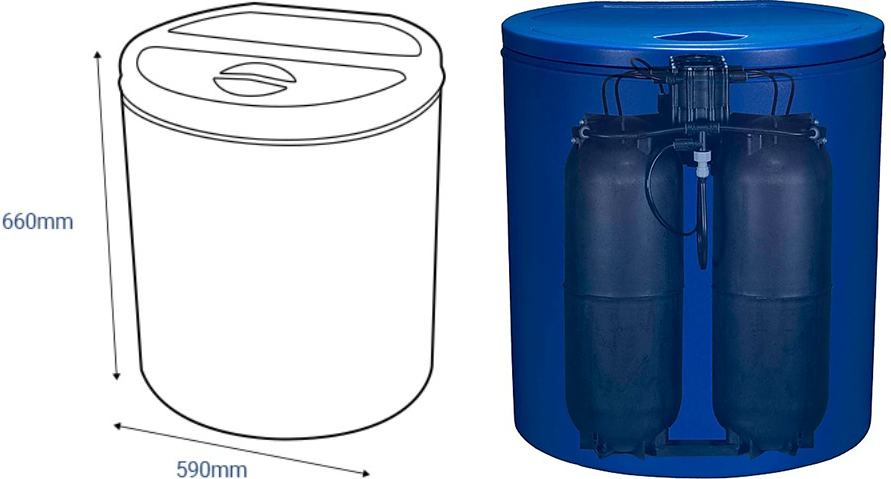 Impressive continuous flow rates of a whopping 80 litres per minute


Depending on water hardness, capable of producing up to 10,000 litres of water a day


Uses between just 50 litres on a regeneration


Suitable for up to 8 bathrooms


It offers both very high flow rates and super-high efficiency


Works on tablet salt


The most comprehensive manufacturer-backed parts guarantee EVER.


Dimensions: (Diam)590mm (H)660mm