Twin-Cylinder with Edge2Edge Flow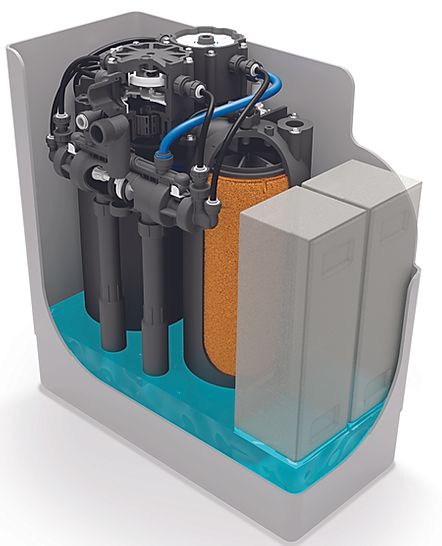 The advantage of the Minimax range of water softeners is that they all feature the very best of Harvey's twin-cylinder technology, connected with an exceptionally powerful full-flow shuttle valve that maintains incredible flow rates, keeping both cylinders operating simultaneously.
All Minimax softeners feature an excellently packed bed resin which is both chlorine tolerant and has outstanding capacities, meaning that it produces high volumes of softened water.
Additionally, the way the cylinders have been developed has allowed hard water to pass across the full diameter of the resin cylinders, capturing all the chalk, and producing the softest quality of softened water possible.
Best of all, the Minimax softeners are experts at measuring trickle flow, which means that they are suitable for every plumbing system in the UK, making them perfect not only for your current home and heating system but also ideal to take with you when you move home in the future.