Slim and Compact Design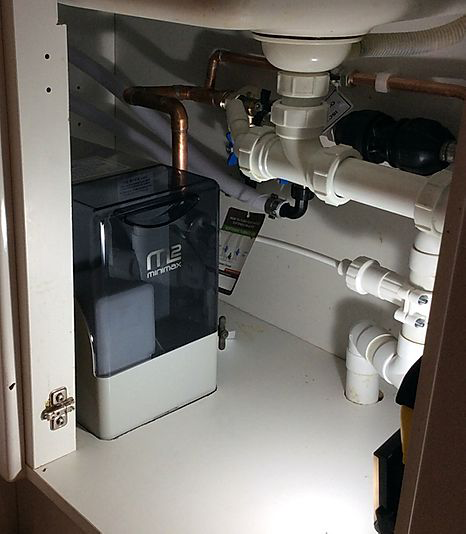 The Minimax M3 has been designed to fit neatly underneath a kitchen drawer unit or sink, and will even fit snugly within a 300mm kitchen cupboard.
Sometimes, customers prefer to have their softener dropped down through the base of the kitchen cupboard, which takes up even less space.
The Minimax Major itself is an extraordinary softener in that it is designed for the larger home, and while it comes in two cabinets, they can be separated, making them highly versatile too.