Giuseppina Edoardo
A highly desirable product which features the classic Swan-neck dual flow spout.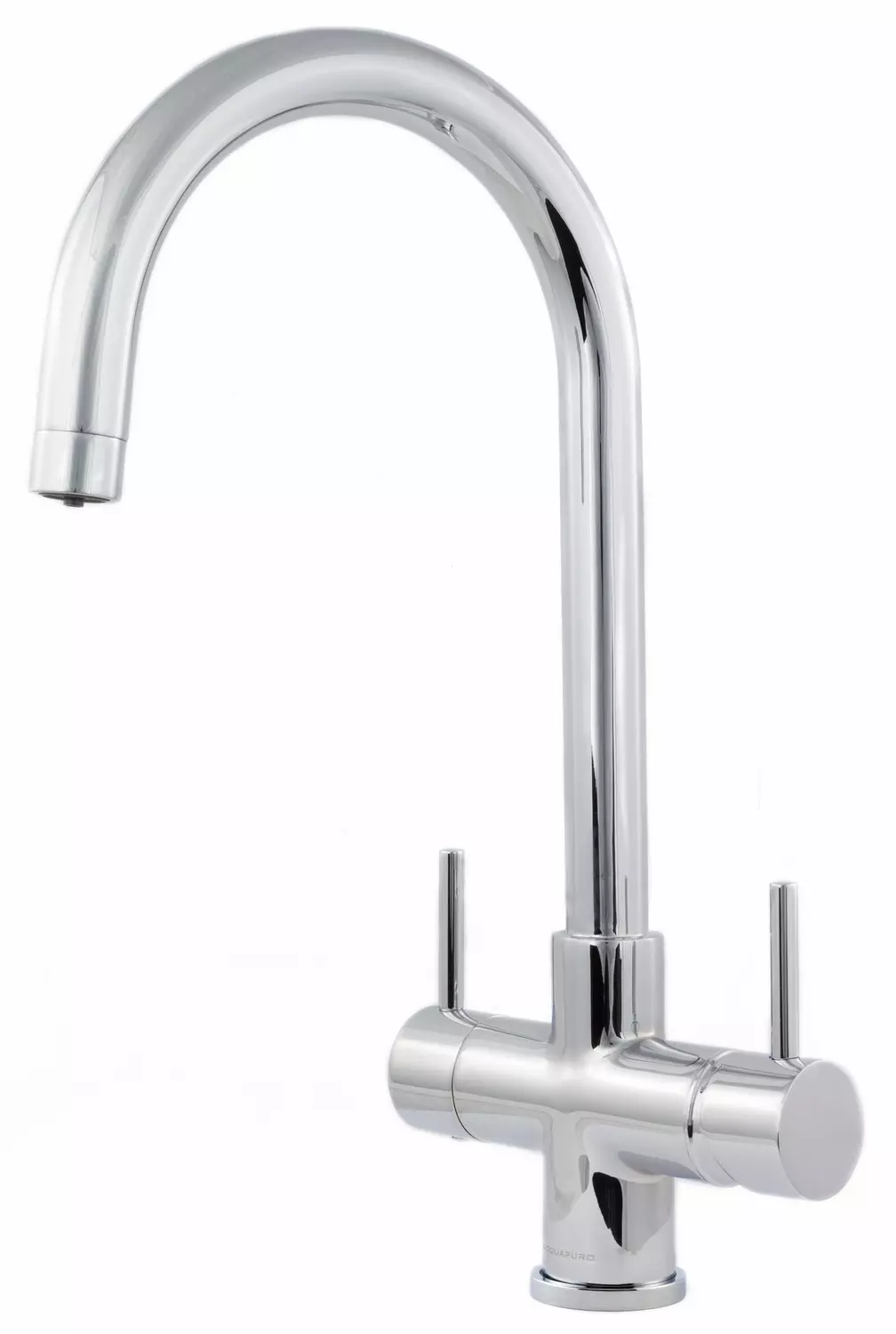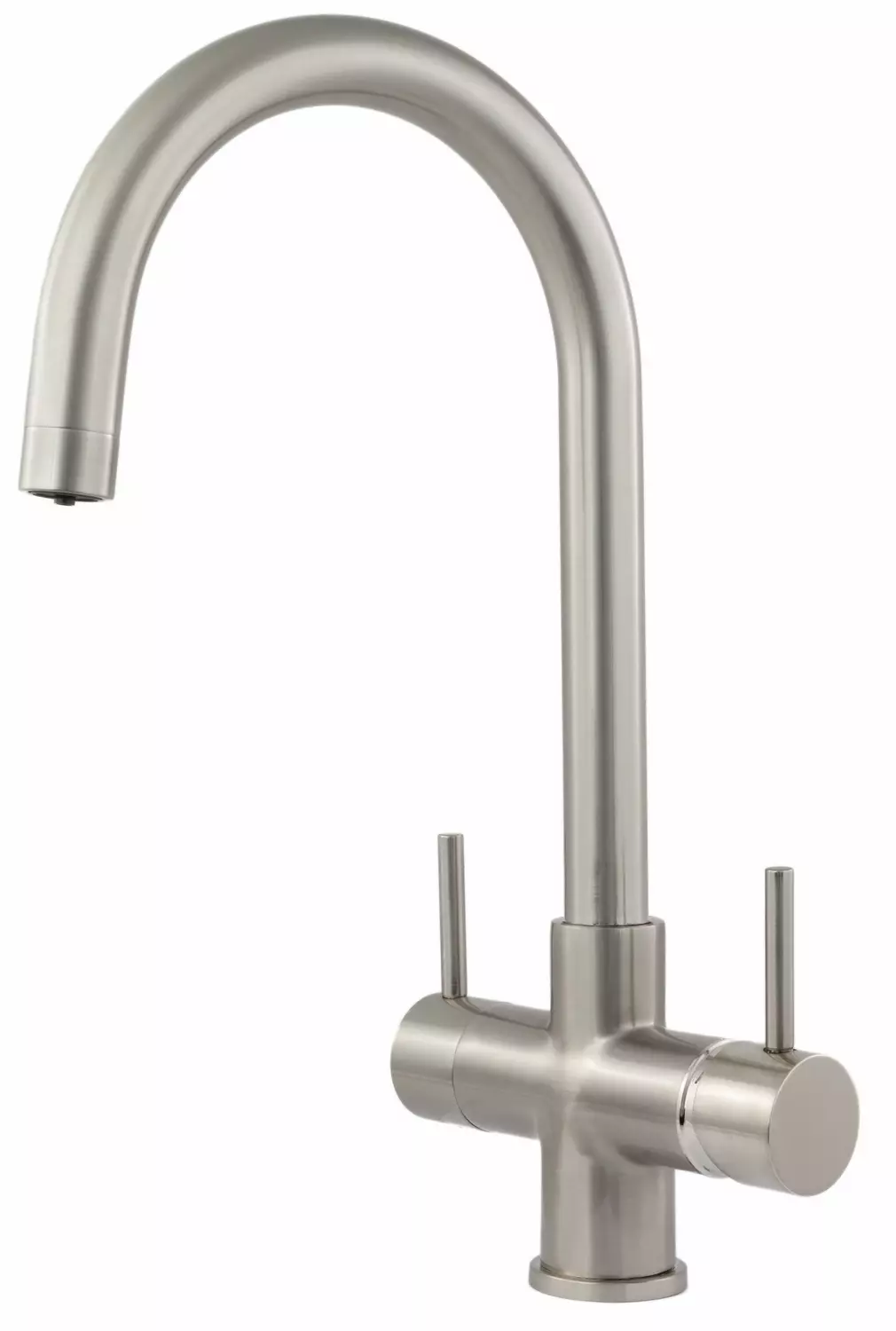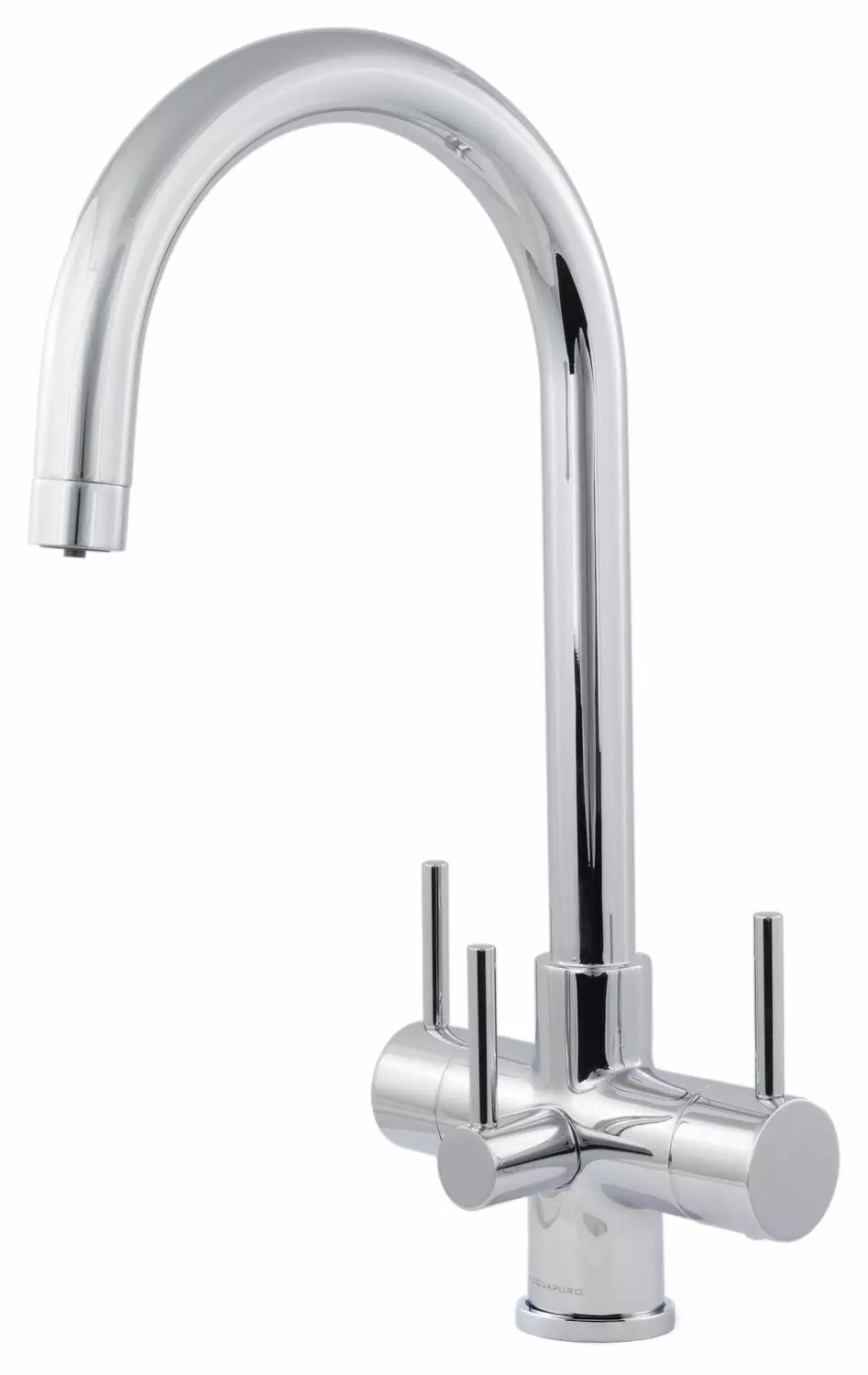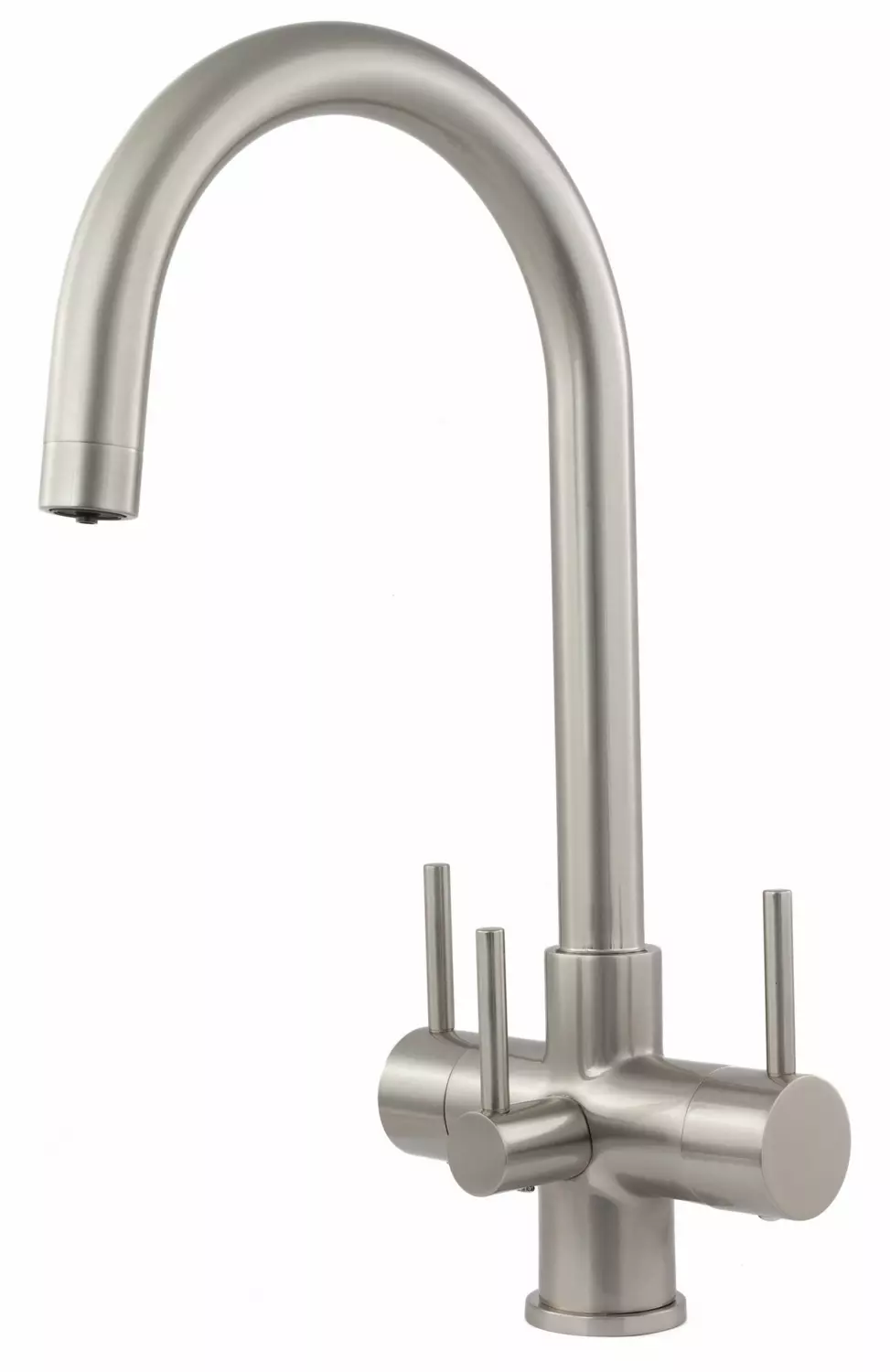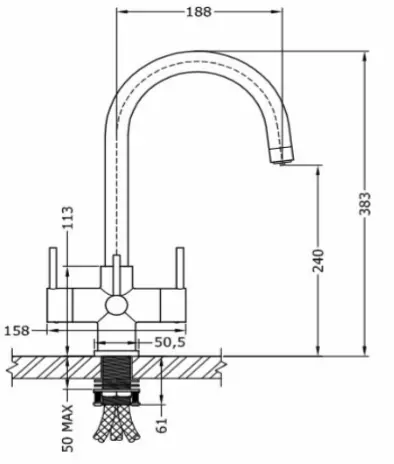 The Edoardo is highly desirable, combining functionality with timeless styling.
A curved swan-neck spout is a popular feature, making the Edoardo one of our best sellers.
The swivel spout is dual flow; a dedicated tube ensures filtered water remains separate all the way from the connections to the dual opening aerator.
Finishes include chrome and brushed steel and comes as either a 2 or 3 lever tap.
Details
Pressure/Flow:

Edoardo 2-Lever : hot 5.40 l/m @ 0.5 bar.
Edoardo 3-Lever : hot 5.40 l/m @ 0.5 bar

Operation:
Edoardo 2-Lever : Left filtered/unsoftened, right hot & cold
Edoardo 3-Lever : Left hot, right cold, middle filtered/unsoftened
Dimensions:
383mm high & 188mm reach
5 Year Guarantee
Enquire Now