Giuseppina Matteo
A functional professional mixer.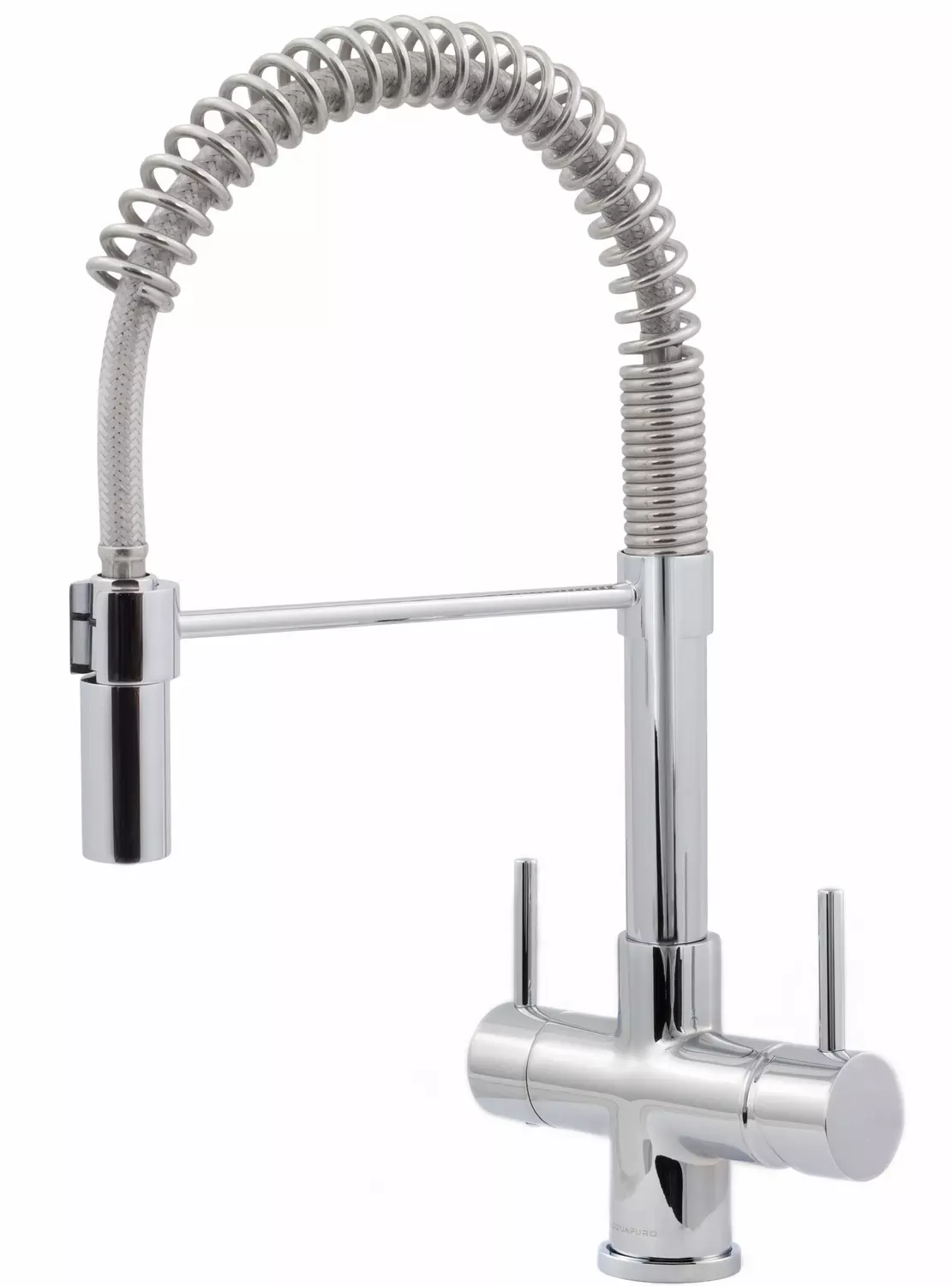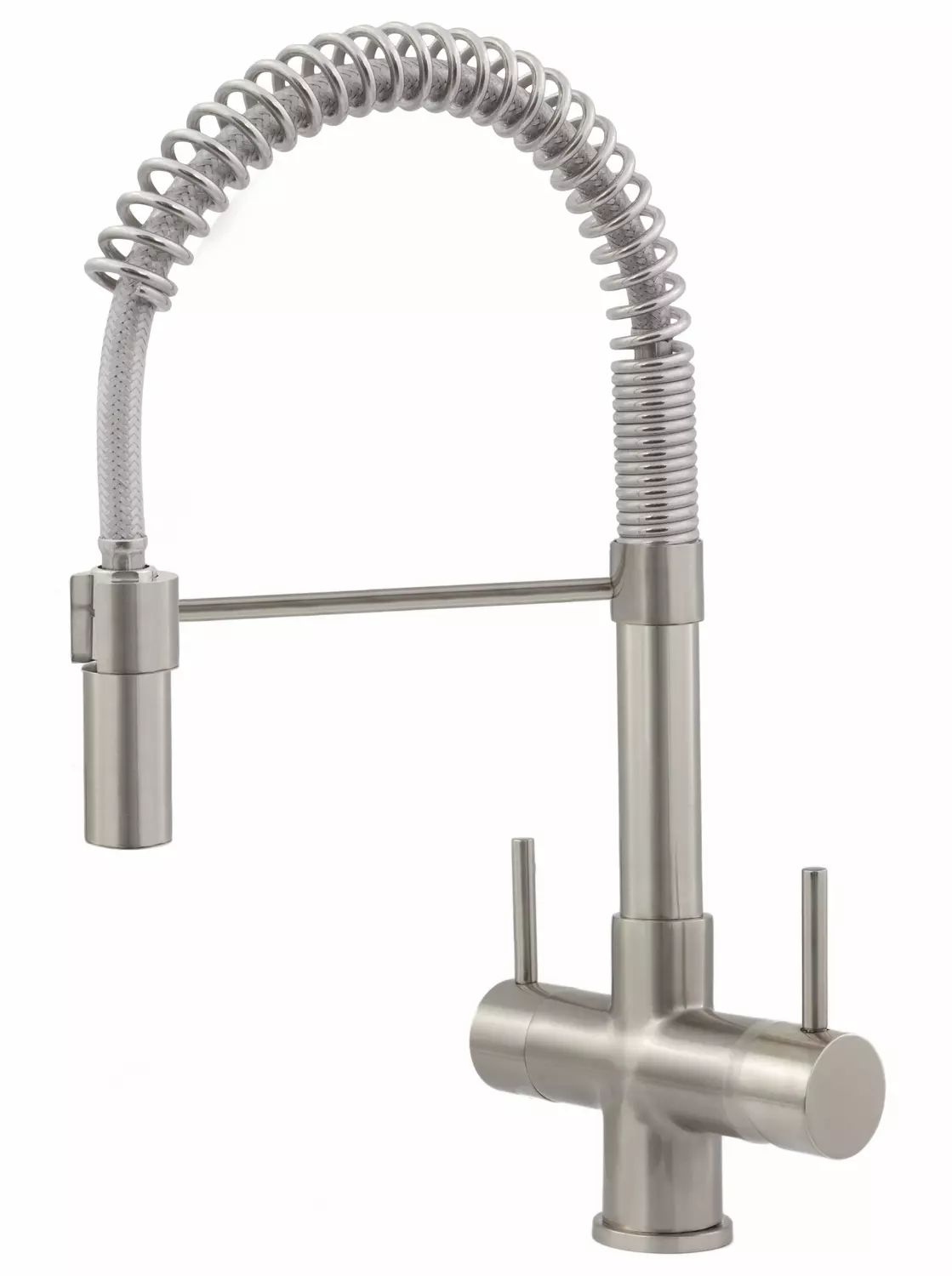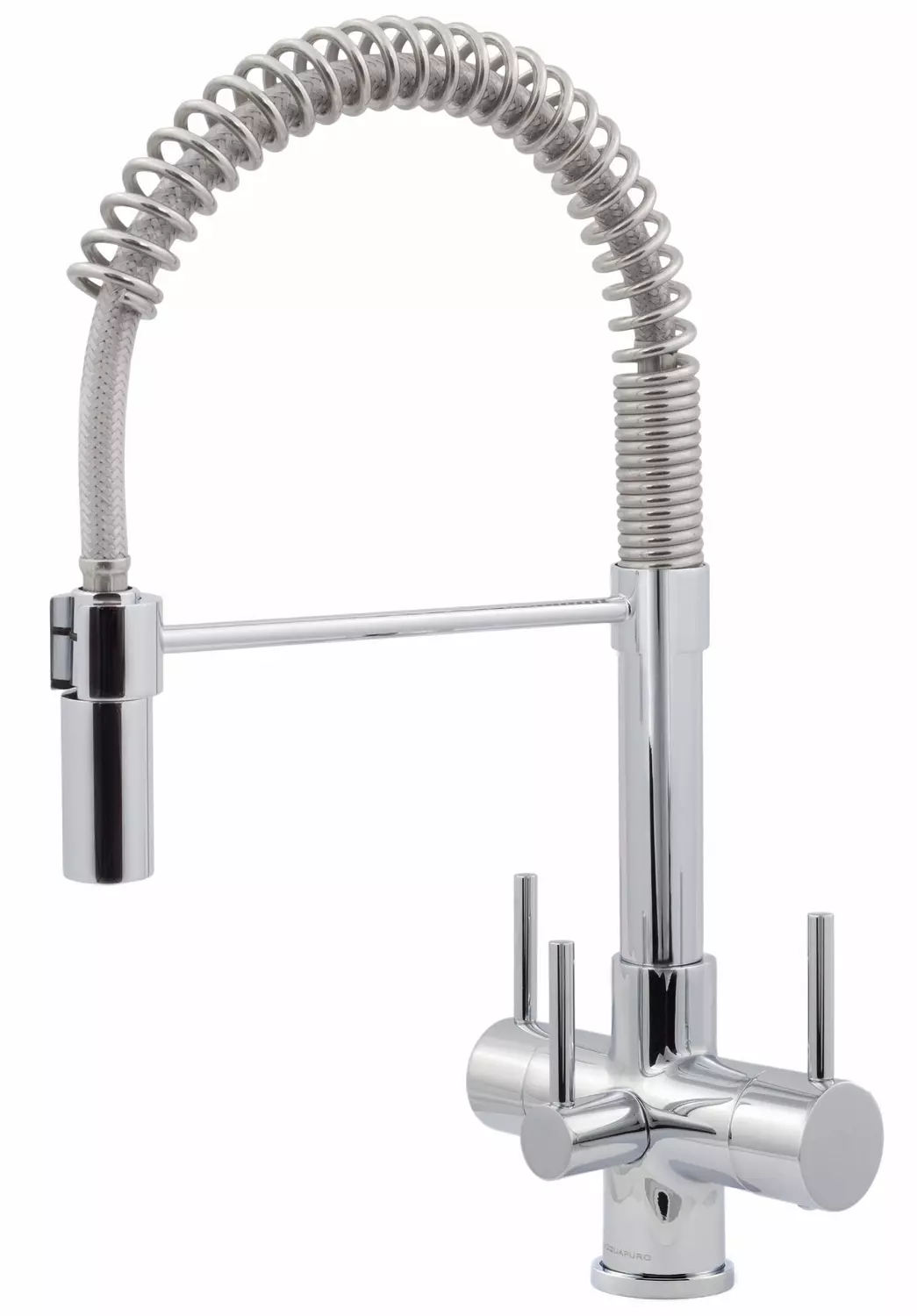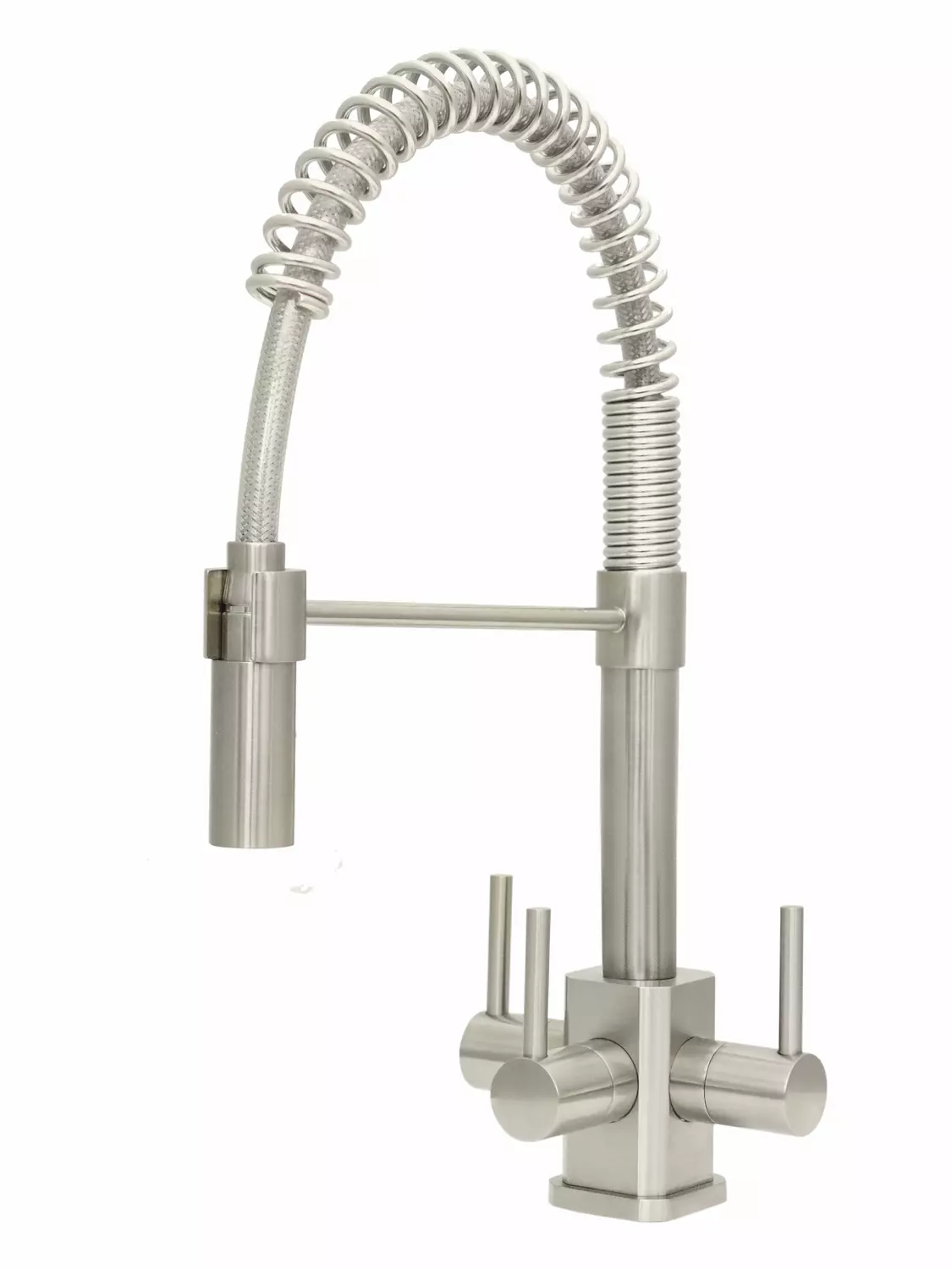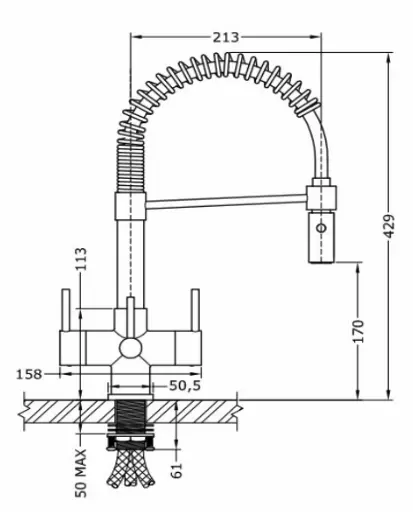 The Matteo is highly desirable, combining contemporary styling with functionality, thanks to the professional spring spout.
The Matteo still offers the same practicality as the Marco, but features a wider spring, more common to the commercial sector.
The detachable spout end will ensure water can reach all the areas a normal tap cannot, and with the press of a button deliver a shower spray for washing down.
These mixers have been intelligently designed with the manufacturing process taking every element of the mixer tap into consideration. Particular attention has been
focused on quality combined with practicality.
Finishes include chrome and brushed steel and comes as either a 2 or 3 lever tap.
Details
Pressure/Flow:

Matteo 2-Lever : hot 5.40 l/m @ 0.5 bar.
Matteo 3-Lever : hot 5.10 l/m @ 0.5 bar

Operation:
Matteo 2-Lever : Left filtered/unsoftened, right hot & cold
Matteo 3-Lever : Left hot, right cold, middle filtered/unsoftened
Dimensions:
429mm high & 213mm reach
5 Year Guarantee
Enquire Now