Next Generation Technology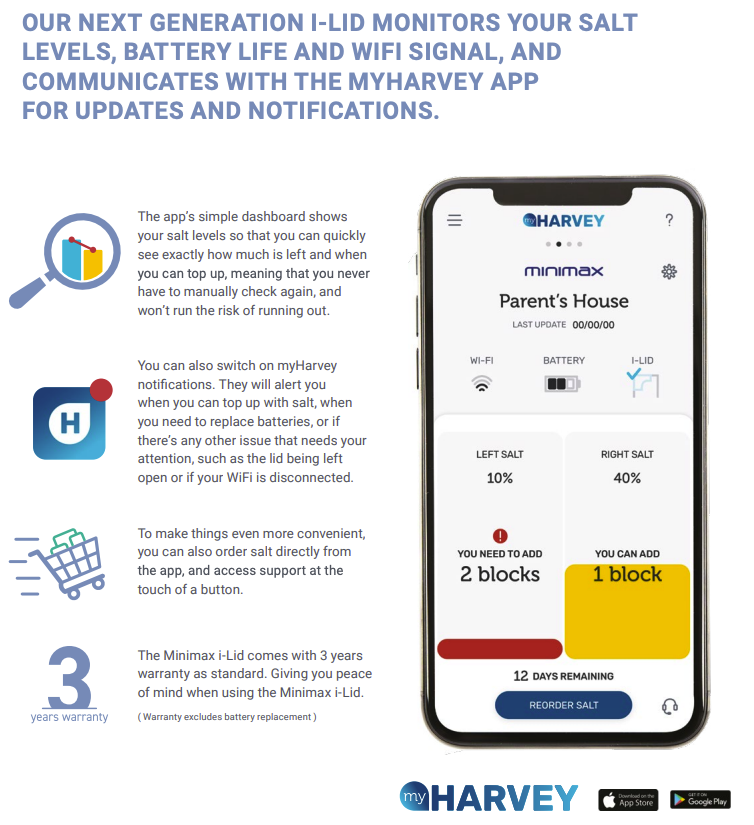 Our next generation iLid monitors your salt levels, battery life and Wi-Fi signal, and communicates with the myHarvey app for updates and notifications. It even connects with your Amazon Alexa!
The app's simple dashboard shows your salt levels so that you can quickly see exactly how much is left and when you can top up, meaning that you never have to manually check again, and won't run the risk of running out.
You can also switch on myHarvey notifications. They will alert you when you can top up with salt, when you need to replace the batteries, if there's other issues that need your attention, such as the lid being left open, or your Wi-Fi is disconnected.
To make things even more convenient, you can also order salt directly from Hydroworks through the app, and even access support at the touch of a button.
The Minimax iLid comes with a 3 years warranty as standard. (Warranty excludes battery replacement - it is anticipated that the 4 x AA batteries will need replacing annually)