Proper Installations: Every Time
I fundamentally believe that we do things very differently at Hydroworks.
Having spent 24 years in this industry, which included 3 years identifying what excellence in our industry looks like, and then running a training programme for dealers across the industry to instil those practices into their own businesses, I believe we have a lot of practical skill and knowledge.
Added to this, I have owned and run Hydroworks now for over 6 years, and through that time, we have consistently been rated 5-stars across all the review platforms; Google, Check-a-Trade, Trustpilot, Facebook and even in its day, Trading Standards Trusted Trader scheme.
All of this will hopefully give you peace of mind that we are entirely committed to doing an excellent job for you.
From your initial enquiry... to our Best Advice visit where we will carefully plan the installation with you .... and on to the professional installation… and most importantly, to the after sales care....We'll always aim to do a proper job for you!
We'll give you all the information you need
When we first meet, we'll take the time to get to know one another. It's really important that you know you can trust us and can be confident that we will do all we can to exceed your expectations.
We'll establish what you need, answer all your questions clearly and with as much or as little detail as you need, and make sure you have a complete no-obligation quotation.
We are not a hard-sell business.
Book a free water softener site survey/quote.
Comprehensive property survey, free of charge
Selecting the right water softener for your home need not be complicated. Still, it's the area where we see many people struggle, mainly because there is so much misinformation out there, often deliberately placed so that it does confuse.
We believe this is because the industry deliberately makes it complicated to understand the differences between the products in the marketplace.
When surveying your property, many factors need to be considered and having taken the time to establish all your needs, we'll make it simple, and get it right, the first time.
Here are the key components of a typical water softener installation: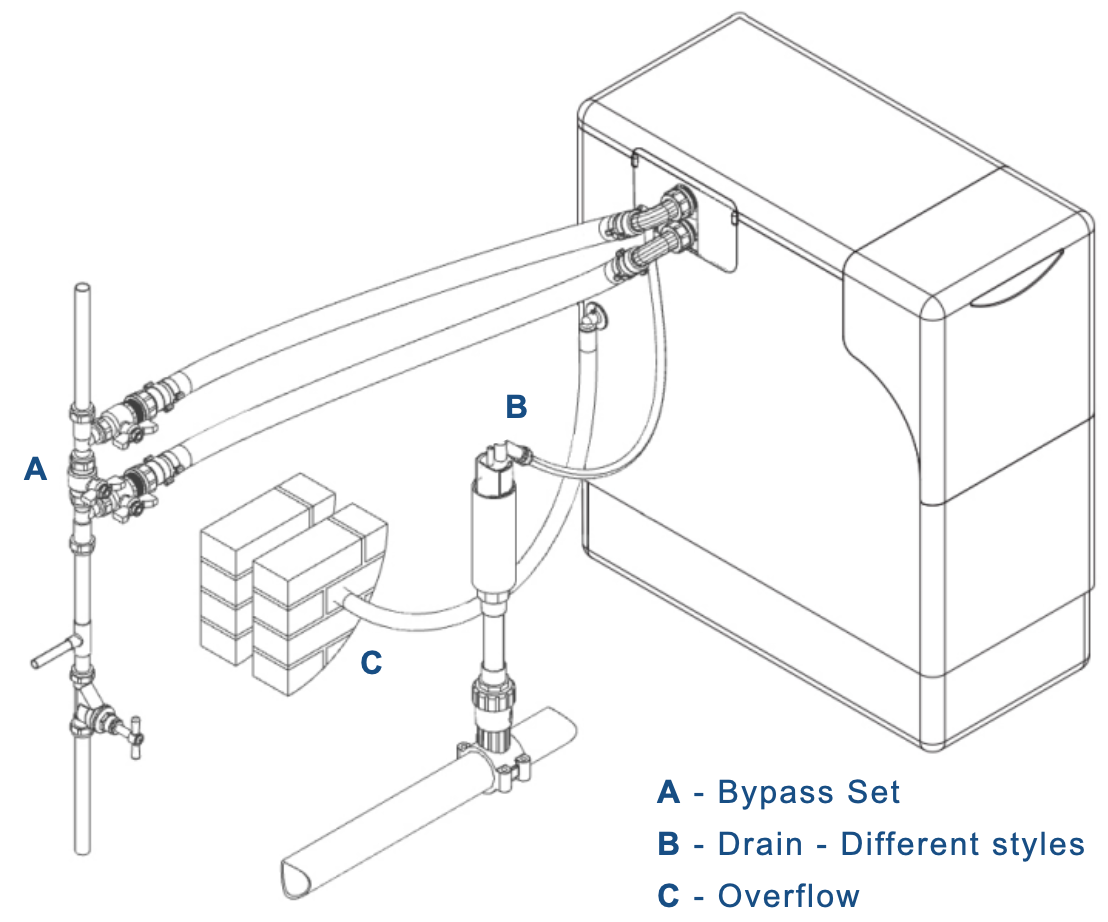 Sometimes there are other factors we need to think about: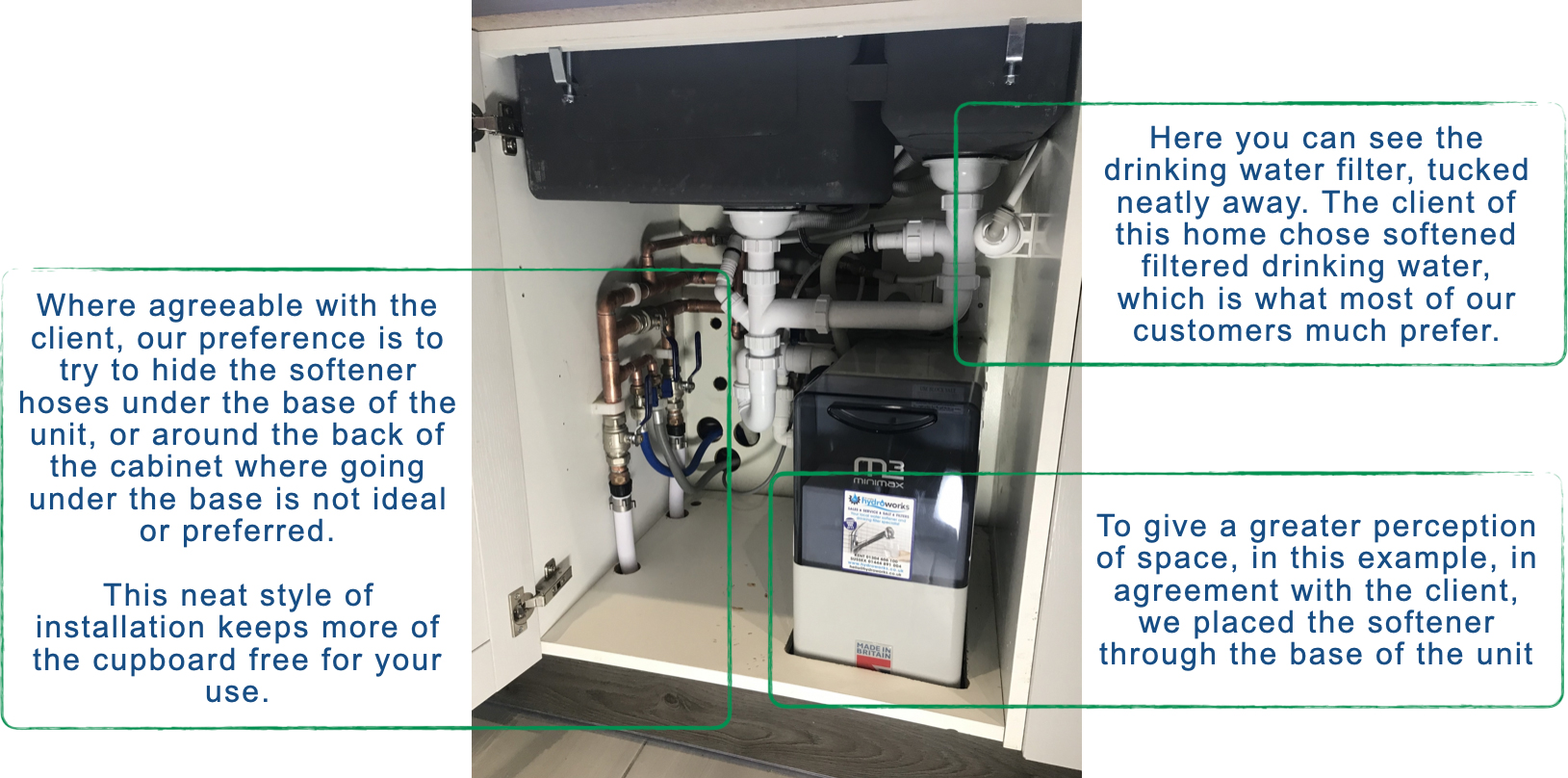 Book a free no-obligation home survey
Small enough to be local, large enough to care
We are a unique family proud to be the owner-operators of this great business which is the longest established water softener dealership in the UK, founded in 1926.
We see ourselves as custodians of this fantastic piece of history, and our commitment is to make this 96-year-old business continue to provide traditional standards of customer service and quality.
Hydroworks Professional Installations
When we install a water softener, we make sure that we of course meet the WRAS water regulations, whilst also applying the experience we have.
One such step we take is to always shut off the water main externally to your property (where located and possible) as well as the internal water stop cock prior to commencing our installation. We do this to help protect a home from water egress.
Outside Garden Tap, Watering the Garden
We generally leave the garden tap on hard water, although, increasingly in recent years we have been encouraging clients to think about either leaving the garden tap on softened water or fitting a separate soft water tap – this is a popular route because outdoor plants love this. If the preference is to have the outside tap on hard water, then we will always try to do that, but where sometimes this isn't possible, we will give our clients alternative recommendations.
Drinking water taps are, on the other hand, increasingly being converted to softened water, which makes a beautiful cup of tea, and is refreshing to drink too!
We always need an overflow and of course a suitable drain.
No Compromising on Quality, Doing a Proper Job
I run a proper business, and I am a bit of a stickler for doing things properly. For this reason, we only use proper WRAS-approved fittings and British copper.
We never use the more commonly used cheaper Chinese copper as that tends to not last as long or wear as well. It also can react badly with softened water.
We use the best quality valves, that offer the best flow rates, and we NEVER use metal-braided hoses as, while cheaper to buy and very commonly used, the inner linings of these tend to crack within a few years, which can cause seeping of water and minor leaks. Here are some of the most commonly used valves in the industry, and our experience regarding them: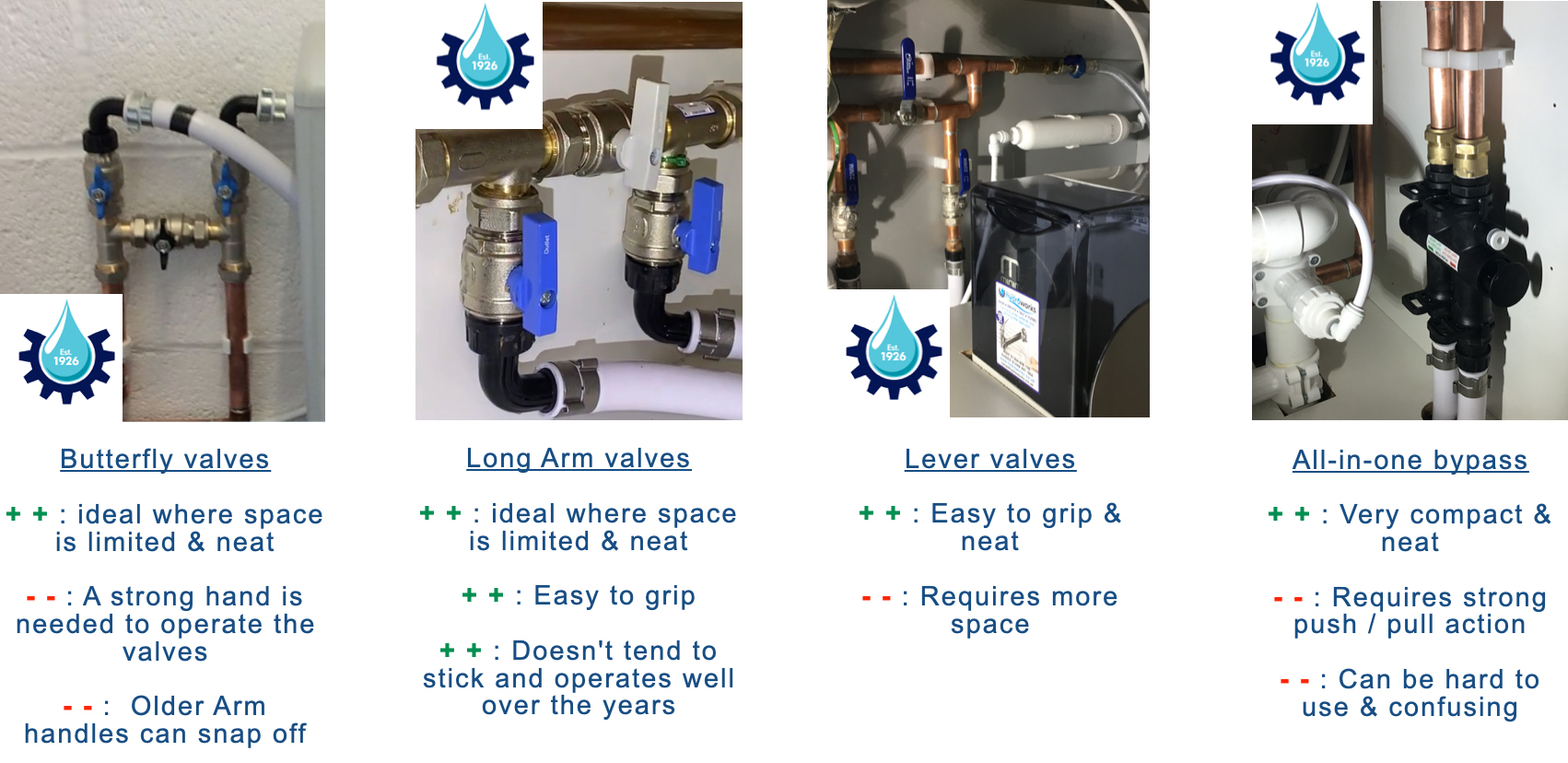 All of this attention to detail, including how we lay out the installation is designed to give you an installation you can be proud of, and peace of mind.